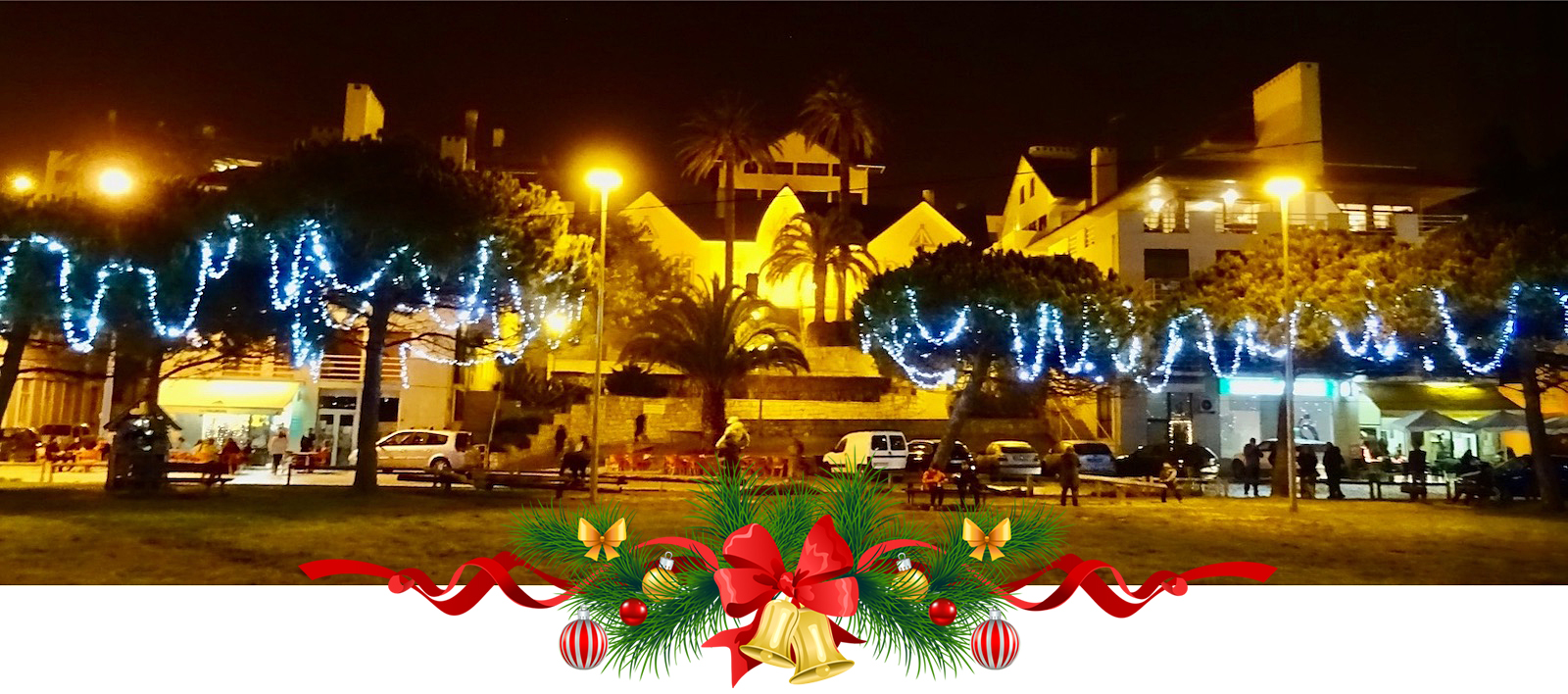 An Enchanted Christmas on the Silver Coast

Experience the holiday spirit and traditions in the Silver Coast with local Christmas markets featuring festive foods, drinks, gifts, live entertainment, activities for children, and more.
&nbsp
Local Christmas markets are a great way to experience the holiday spirit and traditions of a particular area or town. They often feature live entertainment, such as carollers, musicians, and performers, which adds to the festive atmosphere and they offer a wide variety of festive foods, drinks, and gifts, making them a great place to shop for unique and locally produced items.
Christmas markets provide a fantastic opportunity to spend quality time with friends and family in a magical ambience and is especially appealing for the young ones as, usually, there are many activities for children, such as craft workshops or carrousel rides, which can be a fun and memorable experience for the whole family.
Moreover, Christmas markets are a great way to support small businesses and artisans in the community.
Throughout the month of December, and into early January, much of the Silver Coast will enjoy 5 weeks of programming, featuring a diverse mix of activities for all ages.
If you're on holiday in the Silver Coast and would like to experience an enchanted day out, here are some of the most charming Christmas events in the area:
&nbsp
Alcobaça
From December 1st to January 6th visit the Monastery of Santa Maria for a festive celebration featuring a Christmas tree, carousel, ice rink, Santa Claus house, Christmas tales, Christmas train, and many other fun activities.
Find out more: (in Portuguese) https://www.cm-alcobaca.pt/pt/destaques/28538/e-natal-em-alcobaca.aspx 
&nbsp
Batalha
The historical town of Batalha will feature a Christmas parade, with the participation of more than 700 children, concerts, traditional market, sports competitions, festive lighting and children's entertainment.
Find out more: (in Portuguese) https://www.cm-batalha.pt/noticias/batalha-transformase-numa-historia-de-natal-ao-longo-do-mes-de-dezembro  
&nbsp
Caldas da Rainha
Caldas da Rainha's festival program is packed with entertainment and activities, including a giant Christmas tree, hot air balloon, Christmas market, Christmas train, concerts, and more. Don't miss out on all the holiday fun!
Find out more: (in Portuguese) https://www.facebook.com/municipiodascaldasdarainha 
&nbsp
Leiria
Celebrate Christmas and magic in Leiria with daily events including a traditional Santa's house, Leprechauns playground, ice rink, carousel, rail train, taverns, theatre, music, dance, concerts, and more. There's something for everyone to enjoy in this festive city.
Find out more: (in Portuguese) https://www.cm-leiria.pt/municipio/gabinete-de-comunicacao/espetaculos-e-eventos/evento-54/leiria-natal-78 
&nbsp
Marinha Grande
Until January 8th, the Municipality of Marinha Grande is hosting a variety of festive events to celebrate the Christmas season. Visit Santa Claus', the Christmas market, the carousel, the traditional nativity scene, exhibitions, children's entertainment, and enjoy the decorative lighting.
Find out more: (in Portuguese) https://www.cm-mgrande.pt/p/natal2022 
&nbsp
Óbidos
Don't miss out on the magical Vila Natal in Óbidos, a beloved Christmas destination on the West Coast. This year's event features animation, shows, an ice rink, a Christmas train, carousel, games, and the charming Santa Claus Chalet. Come and experience the joy and magic of the holiday season in this fascinating mediaeval town.
Find out more: (in Portuguese) https://obidosvilanatal.pt/animacao/  
&nbsp
Peniche
Peniche has planned a variety of activities to bring cheer and joy to the holiday season, including the arrival of Santa Claus, a live nativity scene, street entertainment, ecological carousels, book presentations, elf workshops, Santa Claus parades, Christmas plays, and much more. Don't miss out on all the festive fun in the city!
Find out more: (in Portuguese) https://www.cm-peniche.pt/visitar/agenda-de-eventos/todos-os-eventos/evento/peniche-um-mar-de-natal-um-eco-natal 
&nbsp
Turismo do Centro
If all these amazing programs still don't satisfy your appetite for Christmas festivities, check out a wider range of other programs available in the Turismo Centro de Portugal website, with dozens of other fantastic Christmas programs for your choosing.
Find out more: (in Portuguese) https://turismodocentro.pt/artigo/eventos-de-natal-no-centro-de-portugal/  
Come and join us in this festive season to experience the unique holiday spirit and traditions of the Silver Coast!
&nbsp
Rental Retreats wishes you a Merry Christmas and Happy Holidays!
Published on 19/12/2022

Related Content